WELCOME TO LJUBLJANA
& LJUBLJANA REGION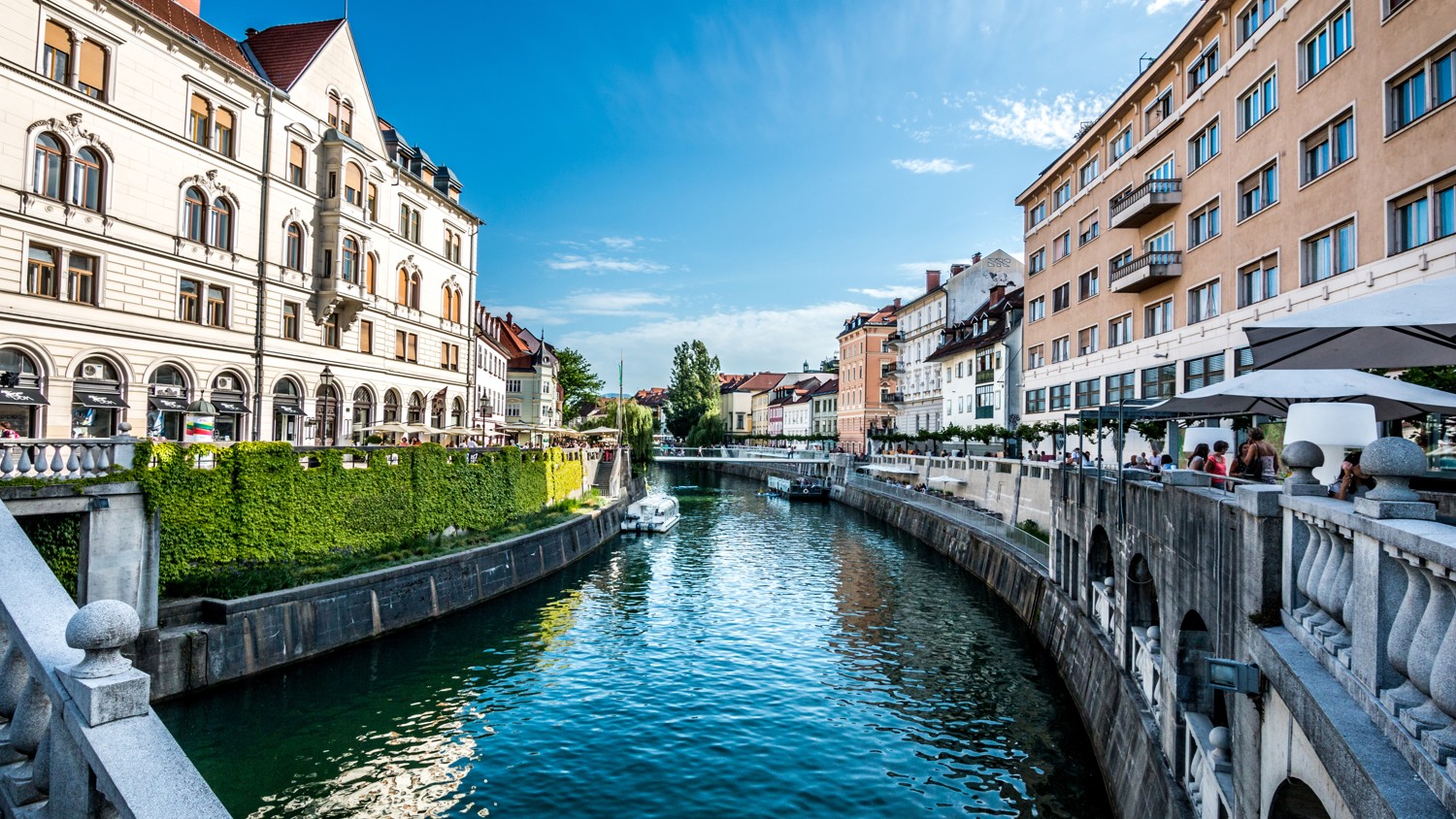 VIBRANT.
VIVID.
#VISITLJUBLJANA
Ljubljana (pop. 293,000) is one of the smallest European capitals. It's never crowded – but also never boring. 50,000 university students give it its youthful appeal, and as an economic and cultural hub of Slovenia, it has a lot to offer to locals and visitors alike.
An exciting mix of different cultural traditions
One of Europe's top new culinary destinations
A city with a green soul
The perfect conference and congress city
Unforgettable events and venues
When one thinks about long and hot summer days wild jumping to the beat of music, putting on a show in costumes or creating culinary masterpieces behind a hot stove are definitely not the things that come to one's mind. But what if you could watch other people do it? Ljubljana hosts many festivals, shows and other interesting events during the summer months that enable just that. In the visitor's shoes you won't have to give up your favorite activities but will still be able to enjoy them from the most comfortable angle there is. 
Read more
Tours, Trips and Activities
Join us on tours, trips and activities and we will make sure that you'll make some unforgettable memories during your stay in Slovenia.
Book online
The oxheart tomato is somewhat reminiscent of the watermelon, both in its size and the pinkness of its flesh. Its juiciness will ensure that the soup is refreshing and delicate. With the addition of vodka, this soup becomes a kind of Bloody Mary in a bowl. 
Read more
We are very glad to announce that Ljubljana is the winner of the European Best Destination 2022! 
More information
In 2022, we celebrate the 150th anniversary of the birth of Slovenian architect Jože Plečnik. Ljubljana's landmarks that he designed have been recently included in UNESCO's World Heritage List.
Read more
Take a ride on a unique and environment-friendly train called Urban along an attractive circular trail around Ljubljana, which will take you to all the main tourist attractions.
Book here
An epic tour with the architect behind UNESCO's Ljubljana. An intimate experience of the visionary master and his great mind.
Book from here
Ljubo the Dragon needs your help. Join him on a fun family adventure and help him save his dragon honour.
Book from here
On this page you can find all the basic information and resources on the situation regarding the new coronavirus (Covid-19) pandemic in Ljubljana and Slovenia.
Follow the latest information
Take a hiking trip in one of the greenest cities in the world. Discover the best hiking opportunities in and around Ljubljana.
Explore the trails
USEFUL MOBILE APPS
LJUBLJANA BY WHEELCHAIR

The application categorizes the most important information you might need when visiting Ljubljana on a wheelchair. It offers general information on Ljubljana and an offline map of the city. You can explore the following categories: SLEEP, DRINK, EAT, SEE, DO, SHOP and TOILET. 
SOUVENIRS
TAKE A PIECE OF LJUBLJANA WITH YOU

Our souvenir shop is full of original items that will keep the memory of your Ljubljana expirience alive.
BETWEEN VENICE AND VIENNA
Ljubljana is located at the intersection of major European transportation routes, halfway between Vienna and Venice. It is easily accessible by train and by car, as well as by air, with Ljubljana's Jože Pučnik international airport only a short drive away.