Ljubljana boasts an astounding per capita green space provision of 542 square metres, some of which can even be found in the heart of the historic city centre, which has been closed for car traffic since 2008.
A city built on a human scale
Ljubljana's character as a city built on a human scale was most clearly defined by Jože Plečnik, the renowned pioneer of 20th-century modern architecture. The idea of sustainability was already inherent in many of Plečnik's works.
The city's contemporary vision of sustainability is in many aspects based on Plečnik's oeuvre, focusing on harmony with the natural environment and sustainable mobility.
Experience Green Ljubljana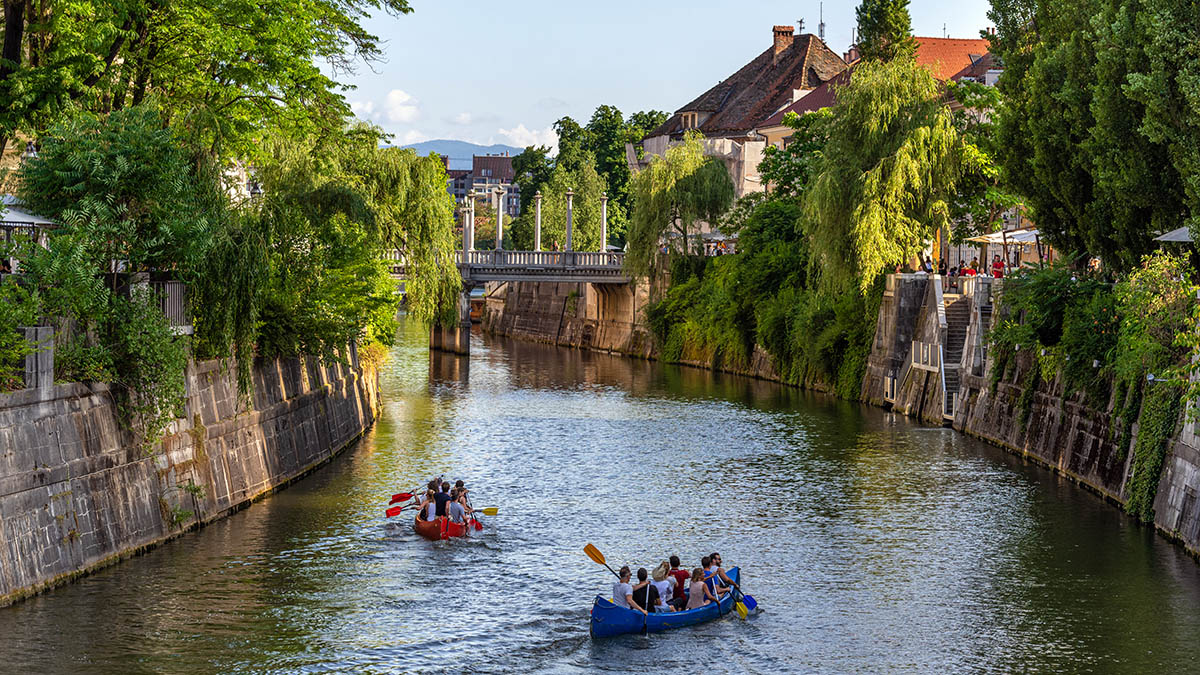 There are not many cities where the old town centre offers the following activities:
Ljubljana's culinary offer is strongly characterised by seasonal, locally produced ingredients. Taste traditional dishes with a modern make-over represented by the Taste Ljubljana brand.
Tivoli with Rožnik and Golovec – the city's twin green hearts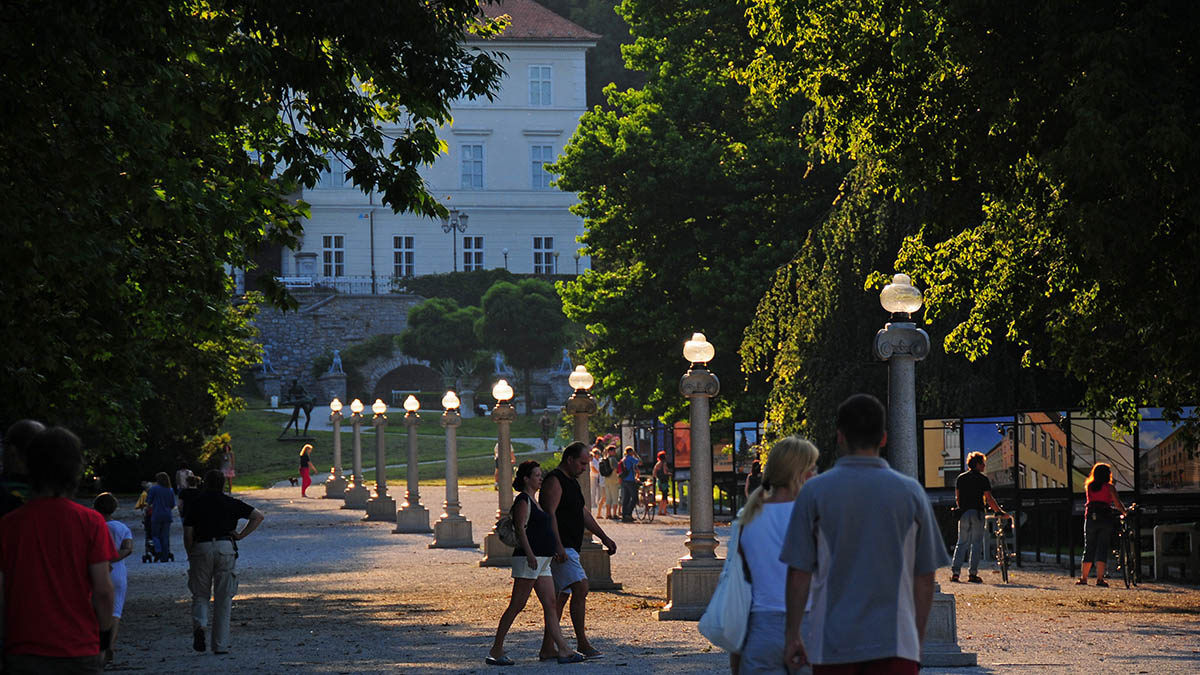 The largest city park, Tivoli, leads to two wooded hills, Rožnik and Šišenski hrib, which offer a spider's web of hiking trails. On the other side of the old town, Golovec hill stretches from the city centre to the Kodeljevo, Moste, Fužine and Rudnik districts.
Some of the most notable awards for Ljubljana's sustainable practices:
In 2019, 2018, 2017, 2016 and 2014 Ljubljana was included in the TOP 100 Sustainable Destinations list. As part of this contest, Ljubljana received awards in the Best of Cities category in 2019 and in the Best Destination of Europe category in 2018.
In 2018, Ljubljana was declared the winner of the Sustainable Tourism Award in the 2019 European Capital of Smart Tourism competition.
In 2017, Ljubljana received the prestigious WTM Responsible Tourism Award for its efforts in sustainable tourism.
Ljubljana also holds the title of European Green Capital 2016.
Also, the WTTC Tourism for Tomorrow award from 2015.