Plečnik's visions
Discover Ljubljana, the city of the great mind, with a free self-guided audio tour.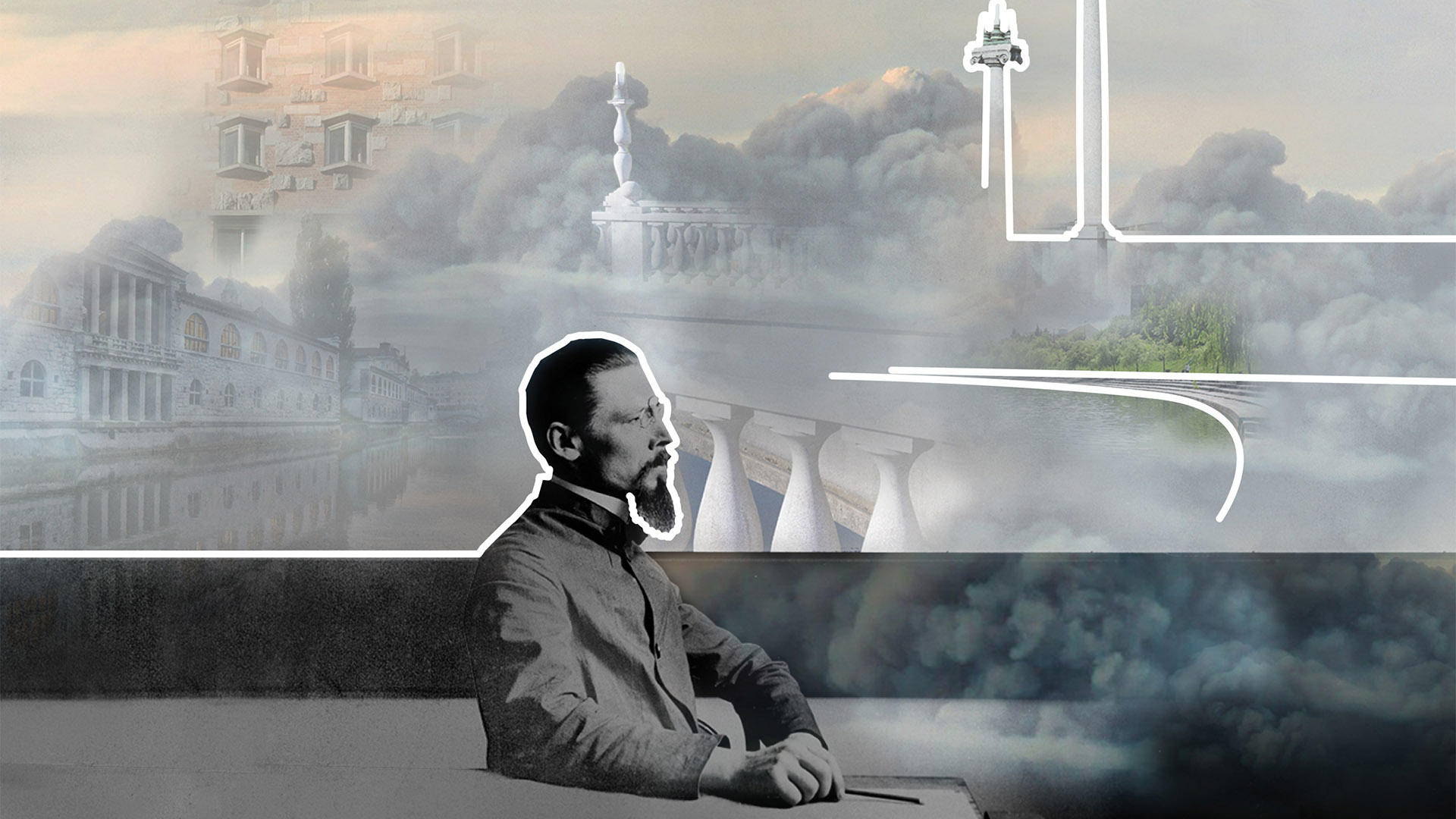 Follow in the footsteps of the great master, who turned his hometown into one wholistic work of art. Find out why the city is an urban phenomenon. Make the first move in a free self-guided audio tour and uncover Plečnik's Ljubljana.
Have you ever wondered what would happen if Plečnik had fulfilled all his dreams?
Behold his visions and discover his hidden ambitious plans. Take a walk from the invisible bridge, the mighty magistrate, and the legendary, never-built square, and marvel at what it would be like if he had made it all happen.
The NEXTO Ljubljana app is available free of charge for Android and iOS.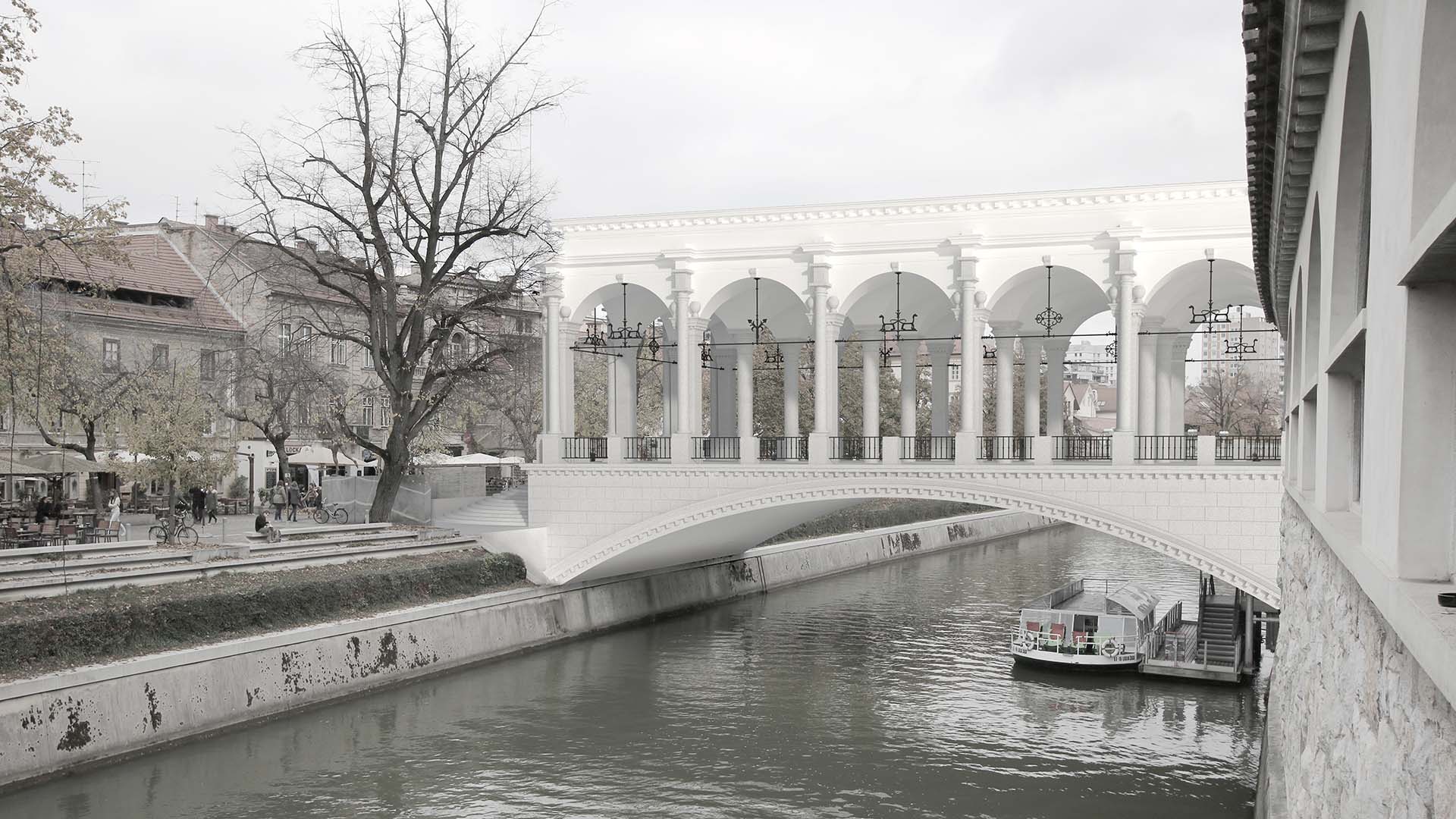 Take a pleasant guided walk around Ljubljana city centre and get an insight into some of Plečnik's completed projects.
The unique oeuvre of the architect Jože Plečnik 
Plečnik left a lasting mark on three central European cities: Vienna, Prague and Ljubljana. According to Friedrich Achleitner, a renowned art critic from Vienna, Plečnik with his singular style may come to be considered an architect of the future.
A distinguished career in Vienna and Prague
In Vienna, where he studied under professor Otto Wagner, Plečnik designed a number of pioneering works of modern architecture. In Prague, he undertook, among other things, the renovation of Prague Castle for use as the presidential residence and relandscaped of the castle gardens.
Ljubljana as a total work of art
Upon returning to Ljubljana in 1921, Plečnik accepted the post of professor at the newly established University of Ljubljana and focused all his creative energies to designing the city. The so called Plečnik's Ljubljana, a unique example of urban planning, is considered to be one of the 20th century's most important total works of art.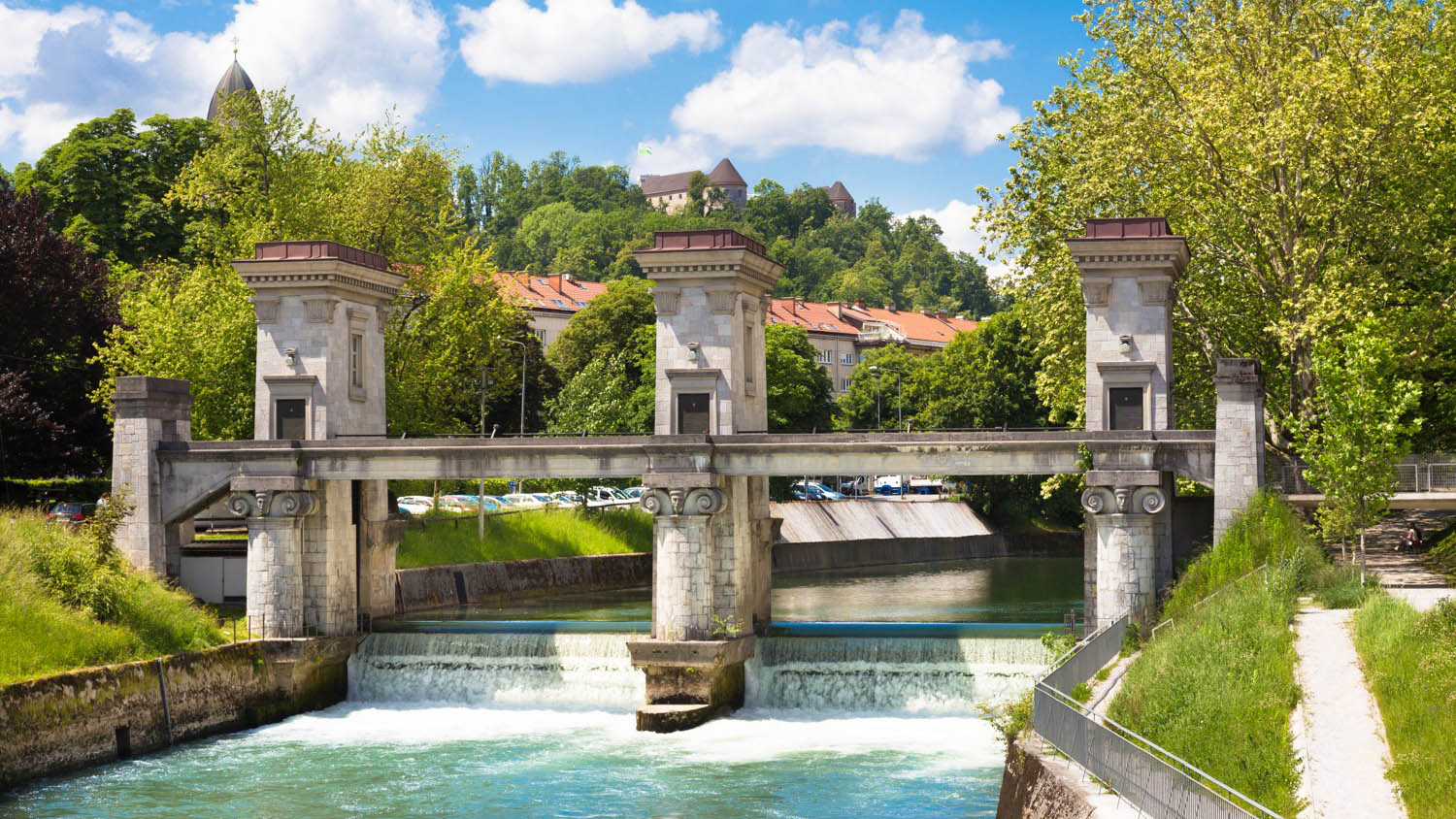 In designing Ljubljana, the nation's new capital, Plečnik tried to use modern approaches while modelling the city on ancient Athens. His style, innovative even by today's standards, is characterized by the use of classical architectural elements, such as pillars, lintels, balustrades and colonnettes, redesigned and combined in the master architect's own special way.
Jože Plečnik's best-known works
Plečnik redesigned Ljubljana with consideration to the city's water and land axes. He undertook the building of several of Ljubljana's key buildings and renovation of numerous existing ones.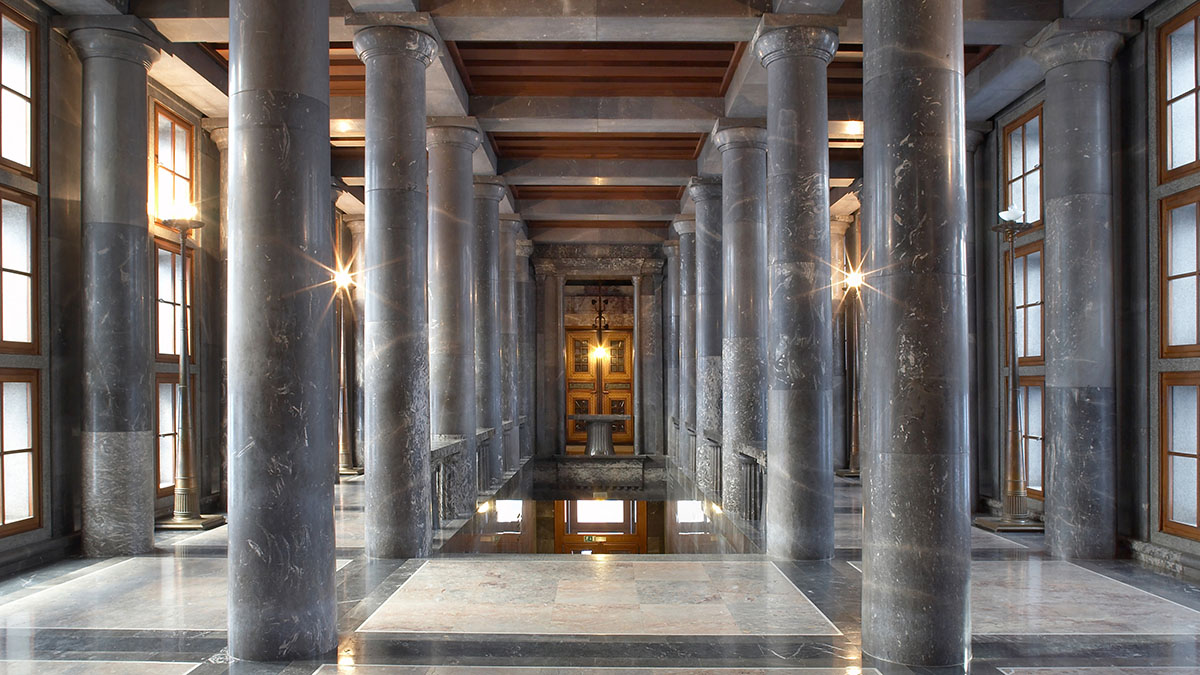 Plečnik's best known works include the National and University Library building, the Ljubljanica river embankments and bridges, the most notable among the latter being the Triple Bridge and the Cobblers' Bridge, the Central Market, the Križanke Summer Theatre, the Bežigrad Stadium, the funeral home at the Žale cemetery, and the Church of St. Michael in the Marshes.

Plečnik put his own distinctive stamp also on Ljubljana's surrounding areas, where a number of buildings, monuments and churches were renovated in his signature style.
Check out the photo gallery of 10 masterpieces by Jože Plečnik >>