National and University Library
The National and University Library, whose archives contain, among other things, a rich collection of medieval manuscripts, incunabula and Renaissance prints, was built between 1936 and 1941 to designs by Jože Plečnik. It is considered to be the architect's most important work in Slovenia.
It stands on the site of the former Ducal Court (Knežji dvorec), a 17th-century Baroque palace destroyed in the earthquake of 1895. The building's exterior reflects Italian influences. Its characteristic façade, combining bricks and stone blocks in variable finishes, was modelled on Zuccari Palace (Palazzo Zuccari) in Rome. Each of the two handles on the main entrance door is decorated with a head of Pegasus, a winged horse symbolically guiding visitors to the realm of knowledge.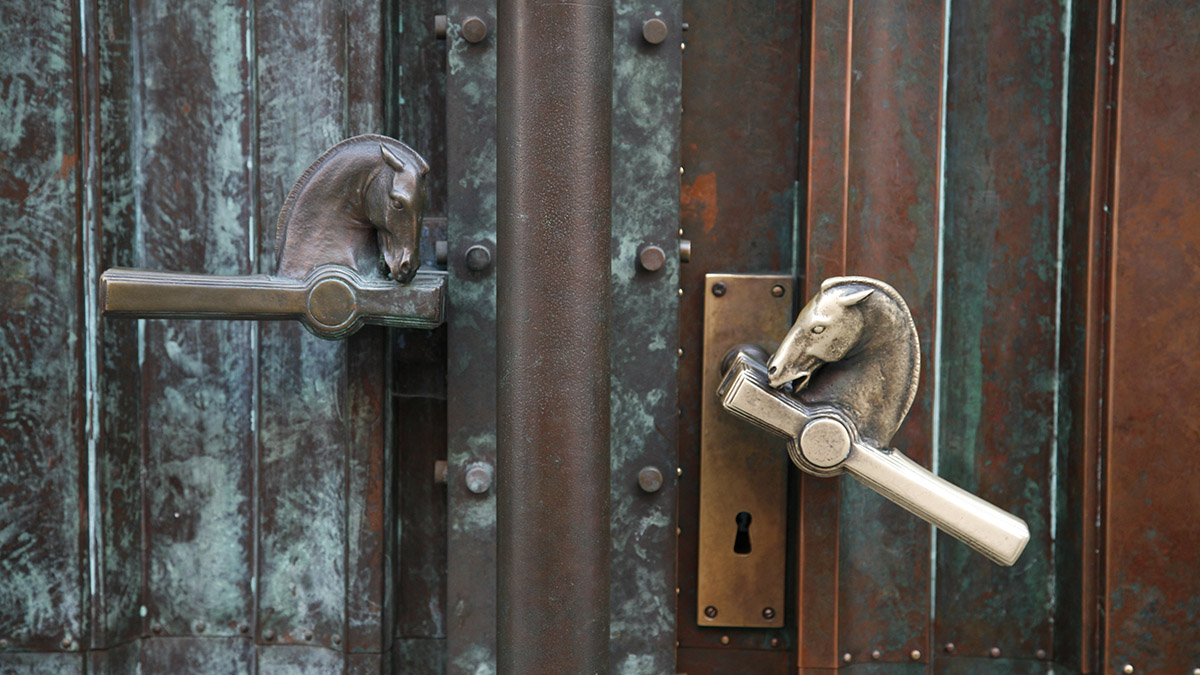 From the vestibule, a door leads to the famous monumental central staircase with 32 pillars of black Podpeč marble and further on to the library's grand reading room. The reading room's most outstanding details are Plečnik's chandeliers and a couple of glass walls allowing light to reach wooden reader desks and books from two sides.
The Library's side entrance is surmounted by a bronze statue of Moses by the Slovenian sculptor Lojze Dolinar. To indicate the course of the Roman and medieval town walls which ran alongside the Library building and continued alongside the Glasbena Matica building across the street, Plečnik erected a line of monuments to famous Slavicists and Slovenian composers.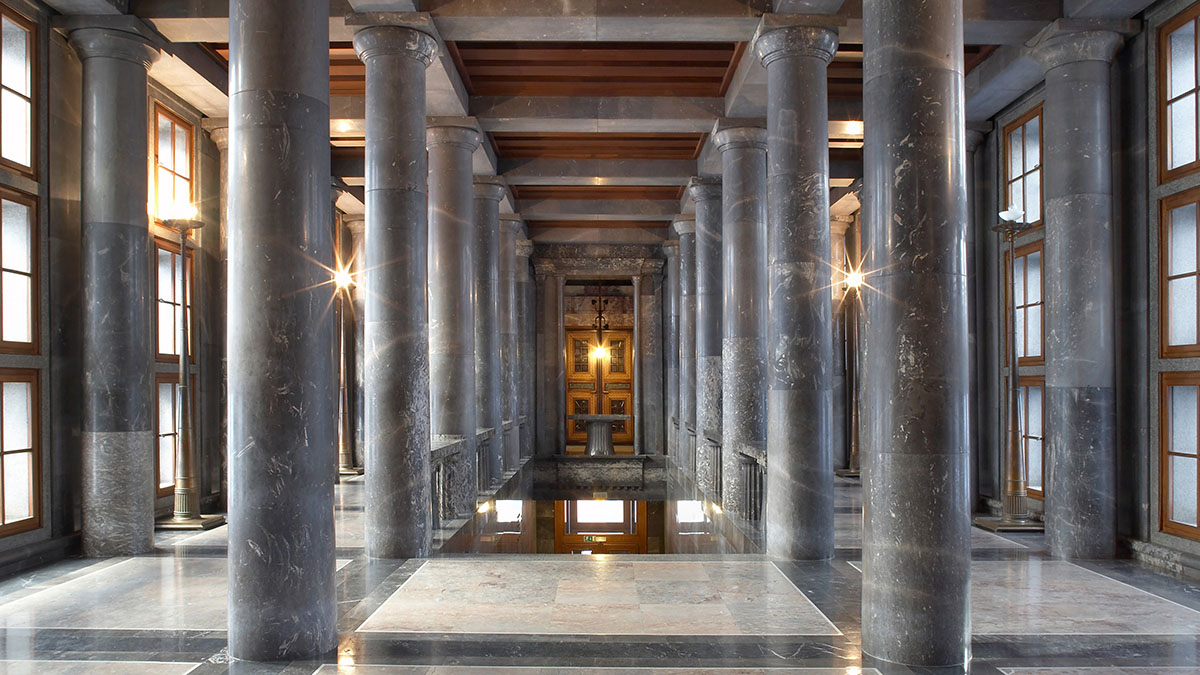 Opening hours
The library's famous reading room is open to visitors on Saturdays between 2.30 and 6.00 p.m. During regular library opening hours, the reading room is only open to students.
The library foyer and exhibition space may be visited from Monday to Saturday between 10.00 a.m. and 6.00 p.m.
The NUK Café in the library's basement is open from Monday to Saturday between 8.00 a.m. and 8.00 p.m.
Admission fee
Prices for reading room visit:
Adults: €5 (includes €1 discount at the NUK Café)
Students and under 26s: €3 (includes €1 discount at the NUK Café)
Children under 10: free
Groups of 10 or more: €3 per person